Create the perfect piece to fit your needspiece to fit your needs
You want to have furniture that fits your life, whether it's a comfortable chair to relax in, or the perfect bed to complete your perfect bedroom. Don't waste time and money shopping pre-made. Let us help you create a custom piece just for you.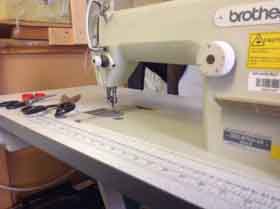 You can't go wrong with a custom, quality piece of furniture.

To learn more about creating your very own bespoke furniture, call today!
01992 424 442
Only Quality Fabrics
• Andrew Muirhead Fine Scottish Leather
• Blendworth
• J Brown
• Kirkby Designs
• Leather and Vinyl
• Many examples of faux leathers
• Villanova
• Wemyss
• Yarwood Leather
• Ross Fabrics
• Linwood
• Romo
• Warwick.
Consider us for...
• Headboards
• Sofas
• Beds
• And much more!