Dressing up your windows in style

Your windows are more than just a source of natural light and a good view; they are an important part of any interior design. Don't neglect them because you're not sure how to dress them up, and consider creating a custom set of curtains, pelmets, or lambrequins!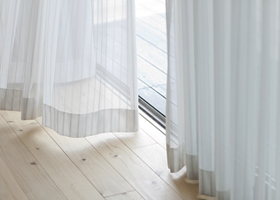 Your window can offer more than a pretty view; make them a pretty view all on their own!
Get in touch today!
01992 424 442
A world of choice

You can choose from a variety of fabrics and designs that we have available, or provide your own instead!
You can also turn to us for:
• Tracks
• Rails
• Blinds
• Professional advice